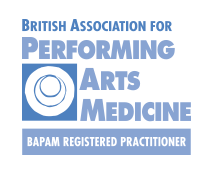 Performance Artists and Journalists
I'm a registered practitioner with BAPAM (British Association for Performing Arts Medicine) offering one to one and group support to musicians and performance artists.

Journalists:
I also offer support to journalists affected by stress, abuse or secondary trauma from their work. Journalism can be a life-fulfilling career, but the unconventional schedules, financial insecurities and high levels of stress that deadlines and unsociable working hours a journalist has to adhere to can take its toll.